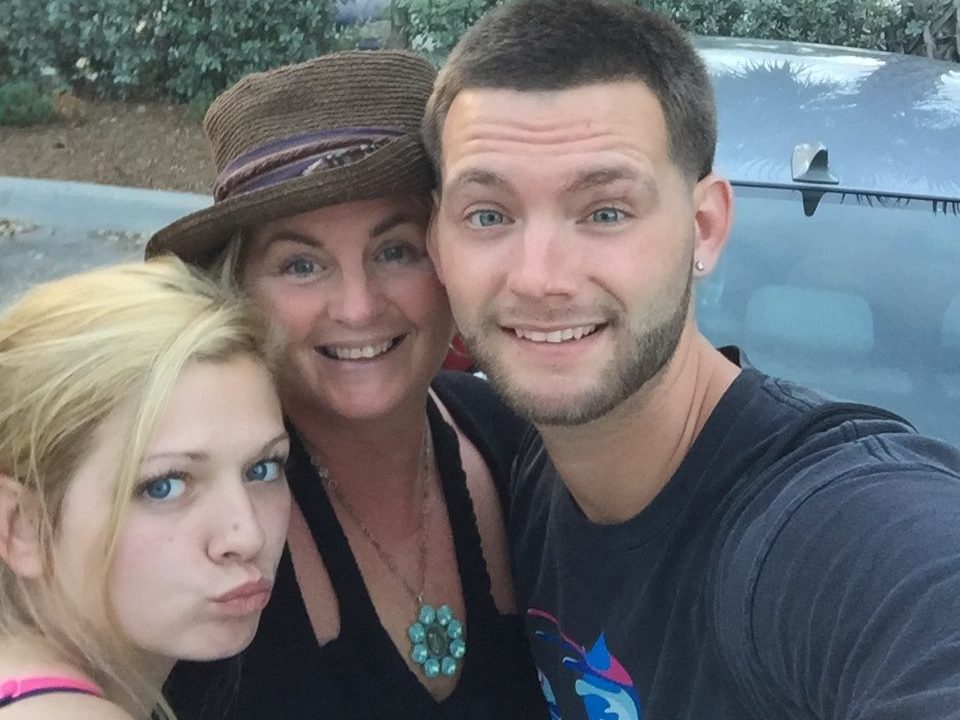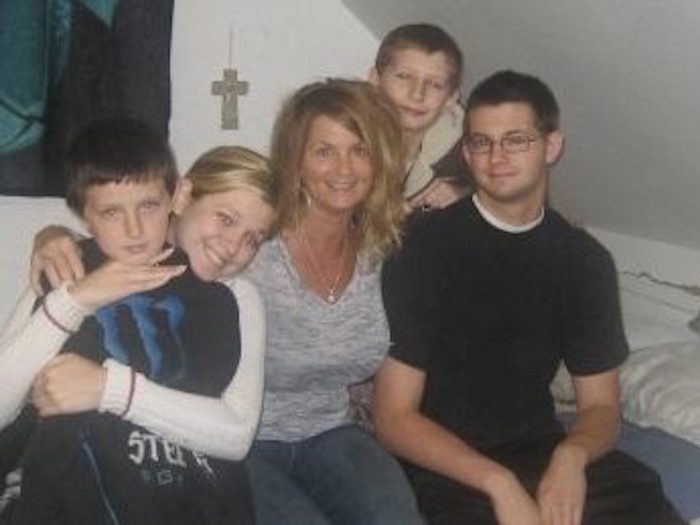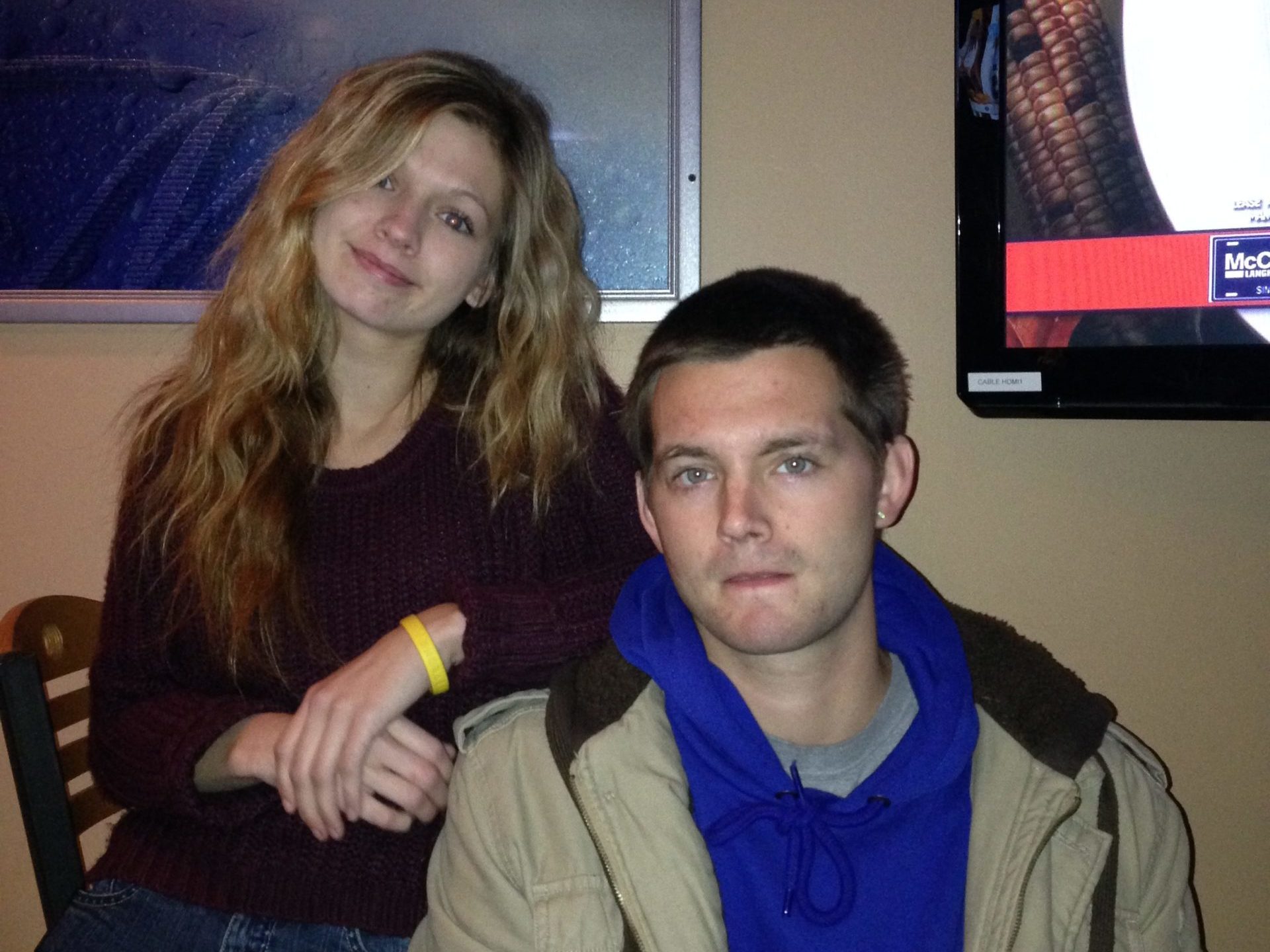 "If you're struggling with addiction, or are close with someone who is, remember to take care of yourself. You have to find a support system."
I grew up in Levittown and attended school in the Neshaminy district.  I had wonderful parents and four great siblings. I recently retired from our family-owned barbershop, but am still active in the community. I have four kids, and my two oldest have issues with opioid abuse. My oldest, Ryan, is 26 and my second oldest, Charleigh, is 23. Luckily, their younger siblings haven't had any issues with substance use disorder. Before they were addicted, my oldest kids were happy and fun people. They were, and still are, good kids.
In his senior year of high school, Ryan was in a car accident and underwent plastic surgery after being ejected through a windshield. He was prescribed opioid pills and eventually developed an addiction. He was still working, functioning, maintaining friends, and so we didn't notice anything odd.  We noticed changes about seven months into the medications though. Ryan's attitude was different; he wasn't eating, wasn't sleeping, developed a new circle of friends, and spent a lot more time alone. Things went further downhill when a close friend of his died in a motorcycle accident. He eventually lost his job, and his father barred him from the house. He stayed with a friend, and that's when he began using heroin. Sometimes I feel if we didn't kick him out maybe he wouldn't have taken it up. There's always that "What if?" I know in my heart and head that I couldn't have prevented it though.
Ryan has been in several different treatment programs. He'd do great, but would fall back in the same routine when coming home. He's in treatment today. He's only been there about a week or so, but he's good. He's alive and he's doing okay. It was a heck of a run for the last couple weeks though. I was away on vacation, and he overdosed in our home. My other son performed CPR and my daughter revived him with Narcan. I didn't find out what happened until a day after. We didn't allow him to come back home, which is a very hard thing to do to your child. He didn't have anywhere to go, and he lost everything before going back into rehab. My son struggles a lot with recovery, one time he said to me, "Mom, I wish I had cancer." I just broke down in tears and asked, "What do you mean?" He said, "This is awful. I don't want to live like this. I don't want to be this way." It was hard hearing that.
My daughter's situation is similar in some ways and different in others. She began getting opioid pills from her aunt and was selling them to friends. She decided to try them to see what everyone was raving about. When I found out she was addicted, I couldn't believe I had missed it. I was so focused on trying to get my son better, that the other three siblings were pushed to the side. She began using heroin her senior year after I contacted the doctor's office and informed them that she was selling pills. The office said it was taken care of, but I cried nonetheless; I knew she was addicted by that point.
She's been through a lot since then. She was involved in a car accident caused by her heroin use. She had severe road rash and fluid built-up in her abdomen. She had a major concussion and didn't remember what happened. I got a call the next morning from the hospital that Charleigh was about to leave; I got on the phone with her. She was belligerent and didn't know where she was. I tried to get her to stay, but she hung up. She eventually left the hospital and went missing for five days. She ended up waking up on the side of a church, outside of Kensington. She told me she thought she was hit by a car, but had no recollection of the accident. I was just grateful to see her and bring her home. I hugged her and told her that she needed help. I had already set up treatment for her in Florida and she agreed to go.
I thought the event would wake her up, but she ended up relapsing again. That following year, she had to go on life support after her kidneys shut down. You don't think things can get any worse, but it does, and it's incredibly hard seeing your children go through it. Thankfully, she did get through it, and went back into treatment. It's been a constant struggle though. There was one year, where she was always either in detox or treatment. This past June, she overdosed. She had just got back from treatment in Florida again, and was at her aunt's house. I got a call that she had fallen and was unconscious in the bathroom. When I got there, Charleigh was still unconscious. I performed CPR and gave her Narcan. I told her "This is your dad's birthday, you're not dying today, come back. I love you. I got you." Thankfully, she woke up and we went to the hospital. We were there for a few hours and came home around 1AM. She took off the next day and went missing for a week.
Life gets really crazy when you live around addiction. Every moment of every day is just filled with fear. I jump anxiously whenever the phone rings. It's been eight years of this with my son and four years with my daughter. They both do great on the Vivitrol shot, which to me, is a Godsend. I didn't really know anything about it, but the more my kids were on it, the more I had my children back. It's great, but after the four-month mark, they go off it, and the cycle repeats. There is no more disappointment at this point. We're just scared. It's not a question of how this has affected me, it's a question of how it hasn't. It's impacted me on an emotional, mental, and physical level. I used to cry a lot. I don't cry as much anymore because I'm determined to be healthy for my family. When I found out my son started using, I curled up in a ball, put my hoodie over my head, and wondered how this could happen to me. When my daughter started using, I took the hoodie off, and realized this could happen to anyone. A few friends and I started a Facebook support group, the Mom Squad, and it's been overwhelmingly wonderful. We can say anything we want, and it's understood by everyone. We can all relate to each other's worries, like a child dying on family member's birthday or big event.
I wrote an article a few years ago in the Courier Times about what I was going through. I thought that if it could help one person, it'd be worth it. After it was published, there was an overwhelming kindness from a lot of people. I got personal messages from people thanking me for speaking up, and that they were going through the same thing. I think it's important to bring awareness to what's going on. If I overhear someone else talking about it, I'm not afraid to butt in and tell the person they're not alone. I literally give my number out to people and tell them to call me anytime. I joined BPAIR, a program in Bensalem Township for navigating addicts to treatment facilities. I have a lot of compassion for those in addiction. They're labeled junkies and that's not right. They're our kids and family members. Years ago, I was the first one to say, "Look at that junkie." Until it happened to my kids, and I will never say that word again. I was ignorant back then and really regret that I looked at others that way.
I always find a positive in a negative. It's important to find ways to cope other than just sitting and crying. It takes a lot to get out of bed, but you have to. It's not uncommon to feel guilt at times. Sometimes I ask my kids what I did to cause this, and they tell me it was nothing I did or didn't do; that I've never failed them. I know in my heart that that's the truth. I think other parents who are going through this should remember that too; that this isn't their fault. I'd advise parents to just love and hug their kids, you don't know when they won't be here. Just always hold onto hope, because there's always hope as long as they're alive. I'd also advise parents to reach out to their local state representatives; they've helped me several times.  Finally, don't be afraid to come forward and connect with others. I was originally ashamed and it was hard for me to admit what was happening. It took me a long time to come forward, but I'm thankful that I did.
This is why I am sharing my story, so other families dealing with this know that they're not alone. This epidemic is an Armageddon on our communities. It destroys everything and the ripples of it affect everyone, not just the user and their family. If you're struggling with addiction, or are close with someone who is, remember to take care of yourself. You have to find a support system. There's too many suffering through this in silence. I want them to know that they're not alone and it helps to come forward. That's the biggest thing; you're not alone.
Share This Story, Choose Your Platform!