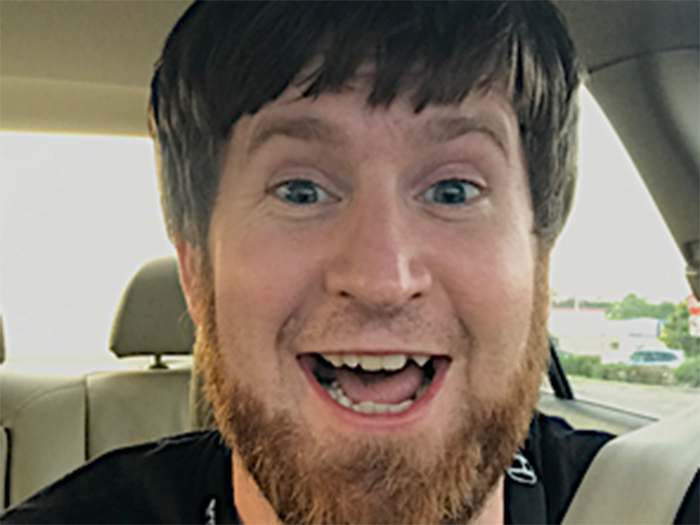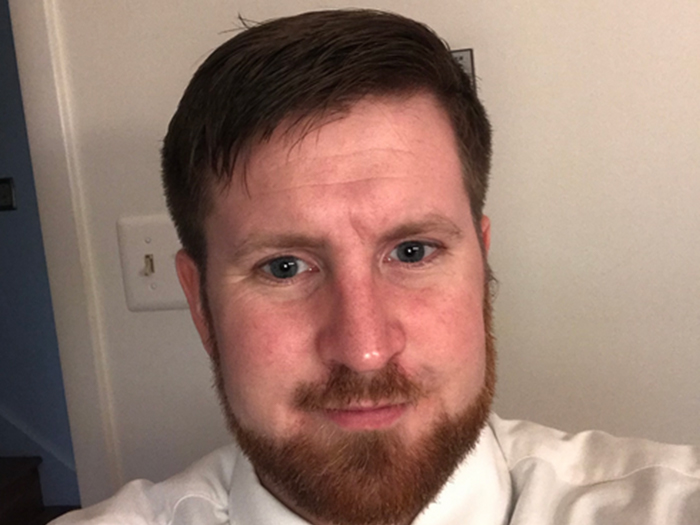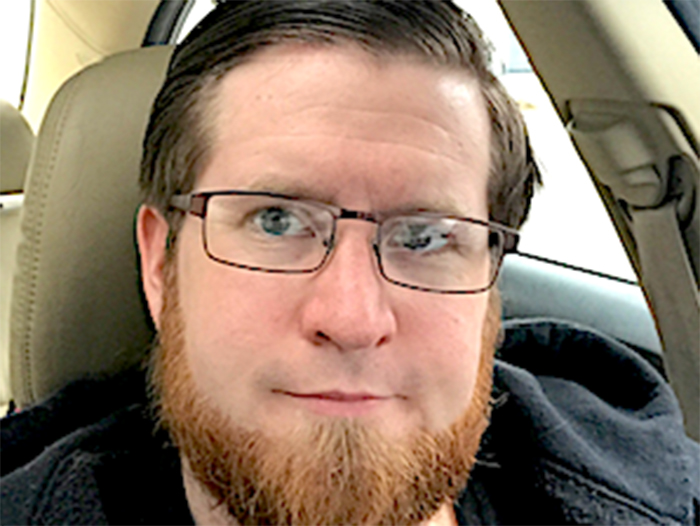 "You have to make the decision to do it for yourself and not for the court system, your family, or anybody else."
I was born and raised in Quakertown, PA with a family of five siblings. When I was 13, my step father committed suicide and a few months later my brother died in a car accident. It was 2003 and all of my other siblings had either moved to Tennessee or joined the Marines. The loss of my stepfather and brother made me incredibly close to my mother, because it was just me and her by then.
In 2007 I enlisted in the Army Reserve and began active duty in 2009. While on active duty, I met a coworker who I began going out and drinking with on weekends. She introduced me to Percocet and Xanax. I don't remember specifically how it started, but at this time I started dipping my toes into the drug waters. While on active duty in 2011, I learned that my mother passed away in a car accident and this destroyed me. Her loss jumpstarted addiction for me, and I began using drugs nearly every weekend at that point. I was depressed and it gave me an escape. I didn't feel hooked on any of the substances and this made me want to try everything.
In 2012, I failed an Army drug test exactly one year after my late mother's birthday, and it felt as if she had reached down and smacked me. My command unit began the process of kicking me out. They treated the failed drug test as a personal attack on them and never offered any kind of drug treatment. In that process, they verbally and mentally harassed me while keeping me awake for 48 straight hours, causing me to go into a state of psychosis. I was dropped off at the home I was sharing with my friends. I went into the house and started trashing the place. I punched holes in the bathroom wall, flooded the toilet, and started trying to kill myself. The whole episode led to me being hospitalized and medicated for a month. Upon leaving the hospital, I was diagnosed with bipolar disorder.
I moved in with my grandmother. I had been fired from my job and lost my mom and the culmination of these events made it painful to live. My grandmother and I went to an appointment with a psychologist at Penn Foundation. That initial interview with the psychologist brought up a lot of painful feelings. On our way home from the interview, we stopped at a subway, and in the parking lot was a CVS. I went over to the CVS, stole a bottle of Tylenol PM, walked out, and downed the whole bottle. I expected to go home, fall asleep, and never wake up but instead woke up in the hospital with no idea of where I was.
After this suicide attempt, I started working at Jiffy Lube and began using marijuana. Smoking marijuana made me feel complacent with where I was in life. I'd hang out with a friend often playing cards and smoking marijuana. It was through him that I would meet the person that introduced me to Heroin. She was a friend of my friend and I drove her to the train station so that she could visit a friend in Philly. On the way there, I asked if she wanted to pick up some cocaine, and she replied that she was actually picking up heroin. I told her I that I wanted to try it. After I shot that first one, I wanted more. I already knew how to use a needle to hit a vein from army training, so I began injecting every day. Initially, I was vomiting often, but the euphoria overrode that temporary physical discomfort. Around August 2012, I was fired from my job at Jiffy Lube and was hanging around the woman who introduced me to Heroin more often. We eventually had a falling out, and I stopped speaking with her. At this point, I knew all of her heroin connections and no longer needed her to pick up for me.
During my use, I contracted the flu, and stopped using. I had a cold turkey detox. The sickness was enough to make me never want to go through that again. I confessed to my grandmother that I'd been using heroin. It was at that point that she pushed me to go seek help from the VA. I started seeing a VA counselor and a psychiatrist, but it wasn't much help. I also joined a 12 Step Fellowship, but I never followed their guidance. I started smoking marijuana again because I felt it to be a better alternative to heroin.
I stopped using all substances because the funds from my mother's wrongful death settlement were running out. I needed to get a job and I wasn't going to be able find one with a drug positive urine, but by January I met a girl who had a local heroin contact and I began using again. In February of 2013, I started selling drugs in Philly to support my habit. I began selling out of grandmother's home in May 2013, and she eventually figured out what was going on. From there, I went to rehab. I entered a domiciliary drug treatment program and began working at a warehouse. I continued to smoke and drink, avoiding testing positive for drugs by flooding my system with fluids before testing. In November of 2013 I decided to commit suicide by overdose, but I kept blowing my money on getting high and couldn't save enough to overdose with. So I was never able to try to commit suicide because I couldn't buy enough heroin at once.
Later that November, I was kicked out of the treatment facility I was in and moved into a veteran's shelter, where I paid my first 2 months' rent. I was still receiving my disability assistance but was spending money on getting high instead of paying rent. I ate nothing but pancakes and hotdogs because they were so cheap. Around this time I was charged with retail theft for trying to shoplift a smartphone. I entered Veteran's Court and was mandated to see a counselor in Allenstown, who drug tested me. When I could no longer pay rent at the Veteran's shelter, I re-entered rehab. In the spring of 2014, I decided that I wanted to get off my prescribed medications and I stopped taking everything until September of 2014, when I took 10 Unisoms and shot 8 bags in an attempt to commit suicide. At that point, I had gained a very low tolerance. For 24 hours I was unconscious, laying on the right side of my body, causing nerve damage in my hand, arm, and leg. After surviving this, I got out of the psych ward and went to go live with my brothers in Berks County. I had a Suboxone prescription that I began to abuse by not taking until my tolerance lowered. I ended up moving back to my grandmothers.
Around this time my counselor at the VA was pressing me to attend their group's addiction meeting. I didn't like these meetings though, as there wasn't much order and things would get out of hand pretty often. At one meeting I met two guys in their late 50's who took me under their wing and started my path of recovery. They heard me share my story and took interest in me. They'd invite me out to breakfast with them and one took me out fishing. They re-introduced me to the 12 step fellowship and I met people that I could call any time. It really helped to have a network of people that truly understood the nature of addiction.
With their help, I've been clean since May 31st of 2015 and have started going to school. I also conduct weekly 12 Step meetings in the Bucks County Work Release Centre. It doesn't have a great turnout, but I do it so people know it's there. People who grapple with addiction need to go through enough pain to conclude that they've had enough. I wanted to stop back in 2012 but I didn't have the strength. You have to be ready. You have to make the decision to do it for yourself and not for the court system, your family, or anybody else. It has to be your decision and it has to be something that you want and are truly willing to work on.
This is why I am sharing my story. I thought that I could provide valuable input that could help another person with addiction out there; it's within your power to stop harming yourself and your loved ones and rebuild broken relationships. I had family that would not answer the phone when I was using, but things are better now. I want people to know that I never got involved with drugs to hurt myself or anyone else. It started because I was sad and trying to deal with a personal issue that was affecting me. I was just trying to feel better and it got out of control really fast. I want people dealing with addiction to know that when they're ready, there's a place that they can go and can get help.
Share This Story, Choose Your Platform!