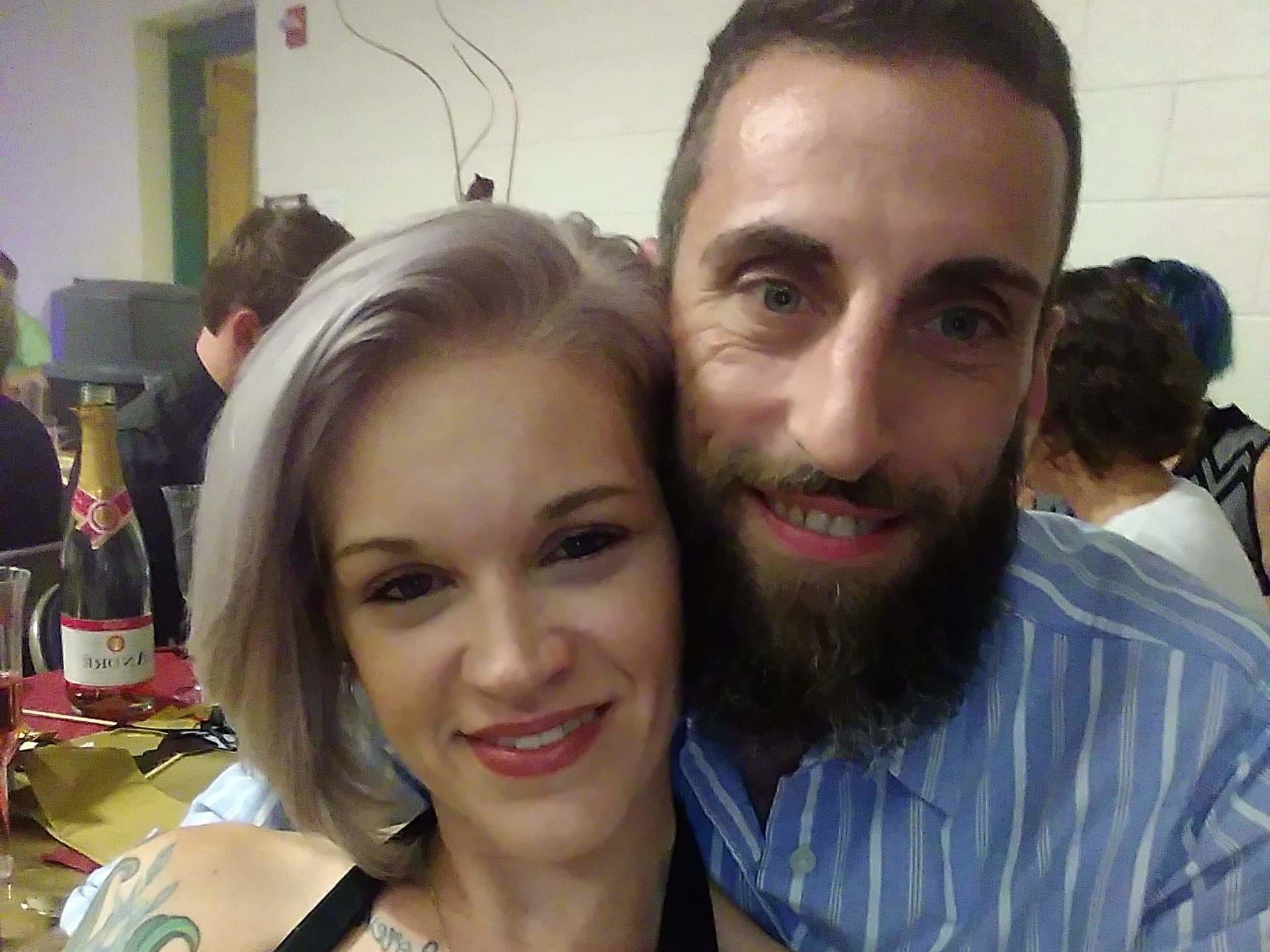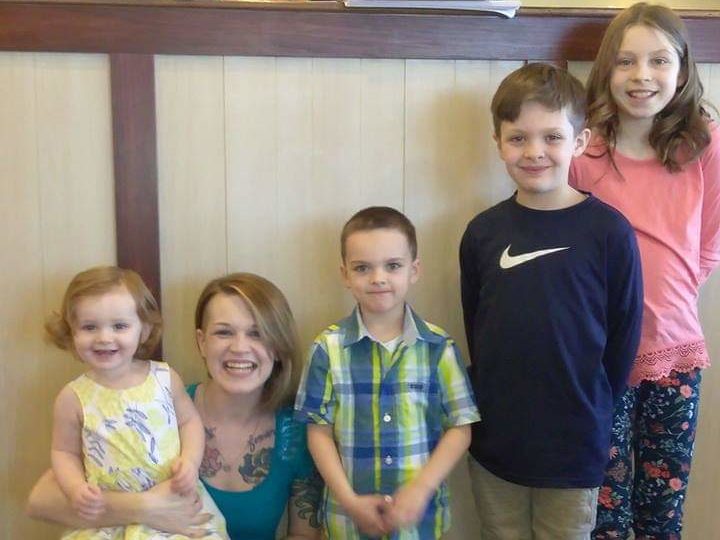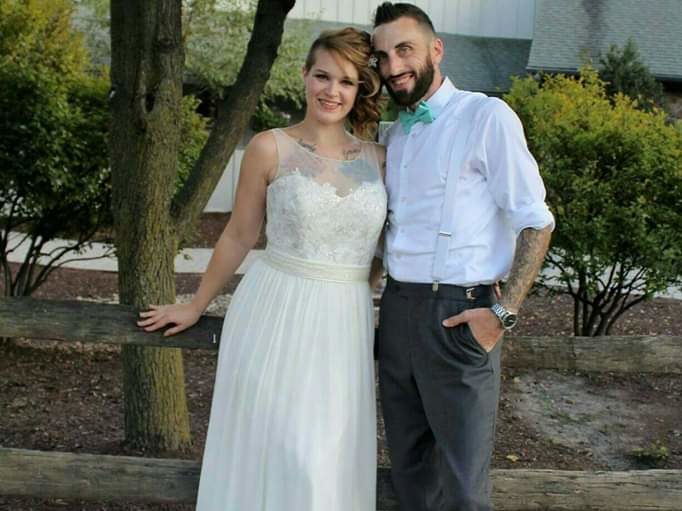 "In sobriety, I get to enjoy the little moments and to be more open to life around me."
I pretty much had a normal childhood. I grew up with my parents and my younger sister. My parents have been married for 31 years, and they're still together. My dad was in the Air Force, and then retired when I was young; then, he got into the correctional field and worked for a state prison for 15 years before he officially retired. My mom has worked in behavioral health for 27 years. Around the age of 13, I started smoking cigarettes and marijuana. As I got older, my substance use progressed.
I think because I started using at such a young age, I was easily influenced by people and felt like it was socially acceptable. I felt like, "Oh, people like me because I'm doing this," or "I will have more friends because this is cool." I think that's initially why I started doing it, and then I became more driven by the feeling that my use took me out of myself and made me feel nothing.
When I was 18, I was with this guy for almost four years, and we tried heroin one time. I didn't really like it, and then I didn't touch it until my early 20s when I was dating my son's father who was dealing it. At that time, I was also going through the loss of my best friend, work stress, and breaking up with my first daughter's father. I started taking benzos and Oxycontin for a little while before I went straight to heroin. I switched because heroin was cheaper and easier to get than pills, and my problems escalated from there.
About three years into my heroin use, I started getting into trouble. I had always dated somebody who used, and they were usually the one who got us heroin. Once I wasn't with anyone anymore, I had to figure out how I was going to get it on my own, so I turned to criminal behavior. My actions also probably had to do with some of the people I was hanging out with. One day my friend called me, and I told her that I was dope sick. She told me that she and her friend were going to steal DVDs from Walmart and asked if I'd go with them. I said, "Sure, whatever," and by the time I got there, she wanted me to be the one stealing them while she waited in the car. I thought, "No way, I don't want to do this," but the drugs affect your brain, and the next thing I know, I'm stealing DVDs and running out of Walmart being chased. Once I made it to the parking lot, I thought, "What am I doing? This is ridiculous." I went back into the store and told them to call the police or whatever they had to do. My conscious got me.
My drug use was challenging for my family. My parents were upset when I became pregnant with my second child, my son, because his father was the one who got me into heroin and pills and everything. I had only dabbled with heroin before we started our relationship; he was selling heroin. My parents said, "We don't like this guy. He's only brought you pain." My dad felt like, "You know you can do better. We didn't bring you up like this." He felt like, "I watch people in jail for a living. I can't go visit my daughter and go to jail." It caused a lot of turmoil between us, and my mom has always tried to balance being there for me and supporting her husband and my younger sister, while she and my dad also tried to take care of my kids in any ways they could.
Then, in 2015, I met my current husband. He was two years clean at the time we met. I was going to NA meetings, trying to get myself together and trying to do different things, but nothing was really sticking for me. We both ended up relapsing and he suggested that we try Methadone. I've tried Suboxone in the past but it didn't really work for me, so I was open to Methadone. I started Methadone at a recovery house in March of 2016 and in April I found out I was pregnant with my youngest daughter. Something just clicked, and I didn't feel like any drug use was worth it anymore. Methadone has given me the opportunity to be a mom to her. By the grace of God, I'm almost three years clean.
Methadone allows me to feel normal, not like an addict. I don't feel that drug seeking behavior. I was so lost before and never really had a sense of who I was, and now I do. Now, I have goals and things that are even important to me. I am tapering off Methadone. My husband isn't ready to taper yet, but I'm slowing starting. I'm not in a rush, and want to do it the right way and completely heal my brain. I have faced stigma from certain people within the NA community for using Methadone, but I know it's worked for me. Some people have told me that I'm not clean if I'm using Methadone or Suboxone. Even certain people wouldn't sponsor me. I think: who are you to judge me because a medication works for me? It wasn't your story and that's okay, but my life is still important. I want to live and if that's what I have to do to stay sober and clean and have a productive life, then that's what I'm going to do. Too many people have died for us to judge how each other gets clean. Also part of my recovery has been talking with fellow women in recovery. In January, I hope to get my certification as a Certified Recovery Specialist to help others, like a few young girls I know who are struggling; I see so much of myself in them.
Today, my relationships with my family members are great. My parents ask me to check on their dogs or watch their house when they're on vacation; they trust me. My parents still have fears because of certain things, not directly because of me. They worry that I might relapse if I stop taking my medications for substance use disorder or for depression and borderline personality disorder. I'm dedicated to my recovery, so I take the medications I need. I could be on Methadone for the rest of my life if I wanted to, but I also feel as though I've gained enough tools and skills that I can cope with whatever comes my way.
This is why I am sharing my story. Happiness and inner peace have much more meaning to me today than they have in the past. My husband and I have had our home for four years, and we got married last year. I started cosmetology school last year. Overall, the best part of sobriety for me is being a mom to my daughter. I was there for my other kids when they were younger, but now I can just enjoy life as a mom without worrying about waking up sick or about what I need to do to maintain feeling well. In sobriety, I get to enjoy the little moments and to be more open to life around me. If my story can help one person, that would be awesome.
Share This Story, Choose Your Platform!