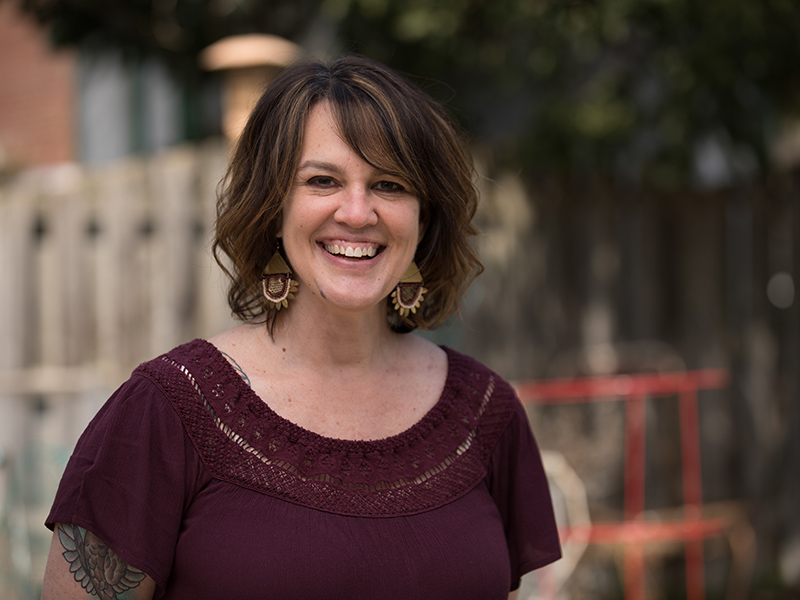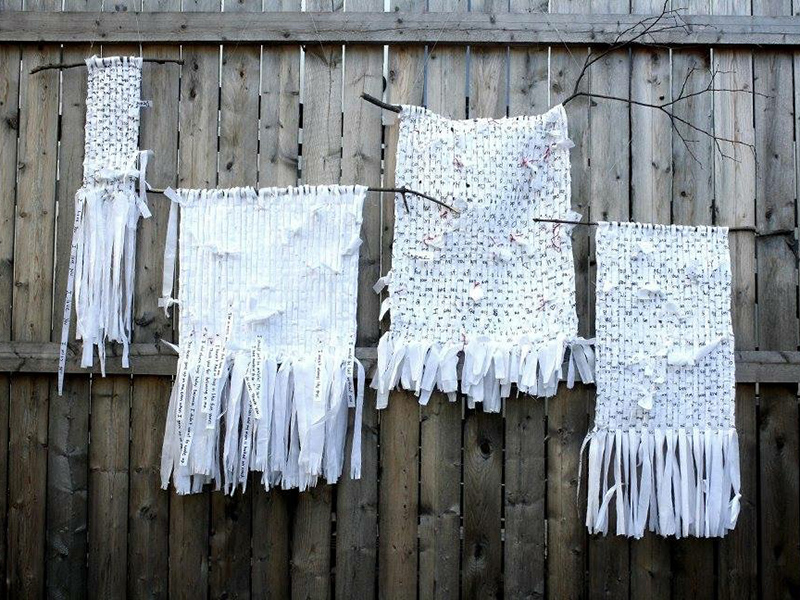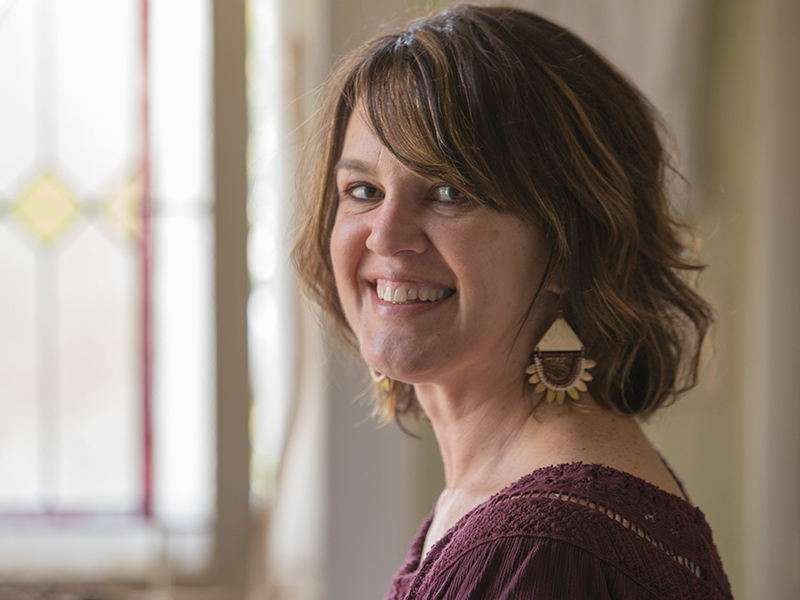 "When people told me how they became homeless and addicted, it occurred to me that it could have just as easily been me in their shoes."
I'm an artist, and I am currently working on a project to bring awareness to addiction. I grew up in the working class neighborhood of Kensington in Philadelphia. One of my best friends lived across from me. Over time, my friend became addicted to crack cocaine and had a child; his name was Art. I met Art at a party his mother was throwing when he was just a baby. My boyfriend, who is my husband today, and I picked him up and started playing with him. There was an instant connection between us, and I felt that he wasn't in the best environment. Art's mother was struggling, and I wanted to help her and Art, so I began taking him on the weekends and summers. We'd take Art with us just about everywhere we went, and I began taking him to art classes as well; he became our little sidekick. Art developed into a funny and creative kid who was a pleasure to be around.
As time progressed, Art's mother began struggling more and more with her substance use disorder to the point where my husband and I took custody of Art and his siblings. We had them for a few years and they became a part of our family. Art began experimenting with drugs and alcohol in an effort to numb himself to the issues he was dealing with. He began using heroin in high school and as a result, never got his diploma. He spent a lot time in juvenile hall, and run-ins with the police were common for him. Not only was he using heroin, but his siblings were using as well and are struggling to recover today. Art has spent a lot of time in various rehab programs and halfway houses and often did well while in them. When he'd get out though, he'd relapse due to stressful life events and became homeless a few times as a result. About six years ago, my husband and I allowed him to come live with us. We didn't want to enable him and didn't want to expose our eight year old daughter to drug use, so we set ground rules before he came to live us. One of the rules was if he ever used again, he wouldn't be able to live with us anymore. While living with us, Art relapsed three times but got into treatment whenever it happened. We loved Art, but for the sake of everyone, we didn't allow him to come back when he had relapsed the last time. It was not just difficult seeing him leave, but difficult to explain the situation to my daughter, who considers Art her big brother.
Since then, Art entered a new treatment program and it seems to have worked well for him. While I can't put my finger on it, he's seems more committed to his recovery than ever and I'm hopeful he'll be able to stay sober. He has moved back in with his girlfriend and their kids and continues to do well today. While I'm happy he's doing so well, I still worry that he may relapse again. The fact that he hasn't used in such a long time puts him at risk of an overdose if he were to go back to it. Every time I get a call from an unknown number, I get anxious that it may be someone calling to me tell me Art has overdosed. Despite this, I'm proud of him, and I am happy he's overcoming so much.
Addiction has been a part of my life since I've met Art's mother. I've had an easier time talking about it than others and have spent a lot of time on social media communicating how addiction has affected myself and others. I generally received positive responses from others thanking me for shining light on something they had misperceptions about, and as a result, I began speaking about it more outside of social media. I eventually discovered an organization called "Angels in Motion," which provides care packages and information for the homeless to find services. I began speaking more and more with people who were in active addiction and over time became less judgmental of them and their situation. When people told me how they became homeless and addicted, it occurred to me that it could have just as easily been me in their shoes. After I got involved in Angels in Motion, I met another artist named Kathryn Pannepacker. She was holding art workshops in the Kirkbride treatment center and it made an impression on me; I wanted to use art to combat addiction like she was doing.
I began helping Kathryn out with her workshops, and we developed a great connection and working relationship. We later found out that Mural Arts was opening a storefront in Kensington that would allow people with active addictions to do art or just hang out. Kathryn and I put together a workshop plan for the storefront called Tuesday Tea & Textiles. By May, the workshop series will have been running for a year, and we've met so many amazing people in that time. We work on various textile projects, like talismans and bags to carry belongings; weavings on floor looms; we have adult coloring books; and we work on collective art projects.
My own art project "Epidemic" was started as a way for people to tell their stories in a quick sentence or two. I cut these strips of white fabric and have people write a message on them about addiction. They can write about somebody they've lost, their own recovery, or their hopes for someone else. I then take those messages and knot them together and weave them into panels. When I first started, my intention was to create 129 panels which was the number of people who had died each day of an overdose in the US. Since then, the number then went up to 144 and now the number is up to 174. My hope for this project is that it will reduce stigma surrounding opioid addiction by bringing to light the struggles, worries, victories, and hopes of those affected by addiction.
I do this project and provide these workshops because I'm in a position to give something back. I'm really just listening to people and we're connecting, and I feel like I've gotten so much more out of this than I expected from the beginning. I'm able to keep an open mind, tell stories, advocate for people who can't necessarily advocate for themselves, and can bring art to people who don't have access to supplies. They're on the streets and they're using, they're doing what they need to do, and maybe when they were a kid, they loved making art; maybe this can bring them just some little bit of happiness in their day. It's important to me that this is provided to them because they're people like you and me.
This is why I am sharing my story. It could be me, it could be my brother, my dad, my mom, my sister, my kid. There's still so much stigma surrounding addiction and those affected by it. We've come far in bringing compassion and understanding into the discourse, but there's still too many who believe it's a moral failing or lack of willpower. I think the only way to change that perception is for everyday people to speak up and tell their story.
Epidemic is a series of weavings thematically connected by the struggles, the despair, and the stories of hope surrounding addiction.
Share This Story, Choose Your Platform!