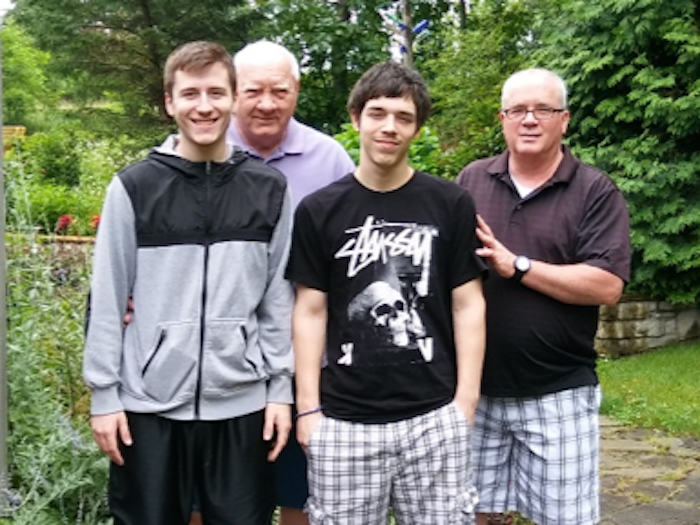 "I try to be there when someone needs help, because there is always someone there for me."
Over the past 16 years, I have been in rehab 12 times for alcoholism. I would always finish rehab successfully, but shortly after I would relapse. The last time I was in rehab, everything was starting to make sense. I realized how worn out and beaten down I had become. My friends avoided me, and my family had practically given up on me. I was financially, spiritually, and emotionally broken.
I decided to give rehab one more try. I was blessed to get admitted to Pyramids Hillside facility where I spent 52 days in their inpatient program. After, I stayed at their Pine Ridge halfway house for 120 days. At the house, they helped me find a job. Still, even after completing their programs, I knew that if I lived by myself I would isolate myself and relapse again.
The Foundry Discipleship House in Altoona, Pennsylvania had a bed available, so I moved in there. Since I started living at Foundry, I have been hired by Pyramids in their transportation department. I am also a member of my local church, enjoy volunteering, and am enrolled at Clarion University in their Opioid Treatment Specialist program. I attend recovery meetings and church regularly. I try to be there when someone needs help because there is always someone there for me. Most of all, I take suggestions from others in recovery who have been around for a while. I have found that the suggestions and changes that I apply are the strongest techniques to resist the urge to drink. I am so thankful for the Foundry and Pyramids for all the help and strength they've given me.
This is why I am sharing my story. I do still have things from my past that come back to haunt me from time to time, but I have been proactive in dealing with them. I have payment schedules for my fines and arrears. My children are in my life again, and my ex-wife and I communicate. I also have a savings account; in two weeks I will be able to buy a new car. I no longer have a fear of impending doom or the burden of carrying around the weight of addiction.
Share This Story, Choose Your Platform!