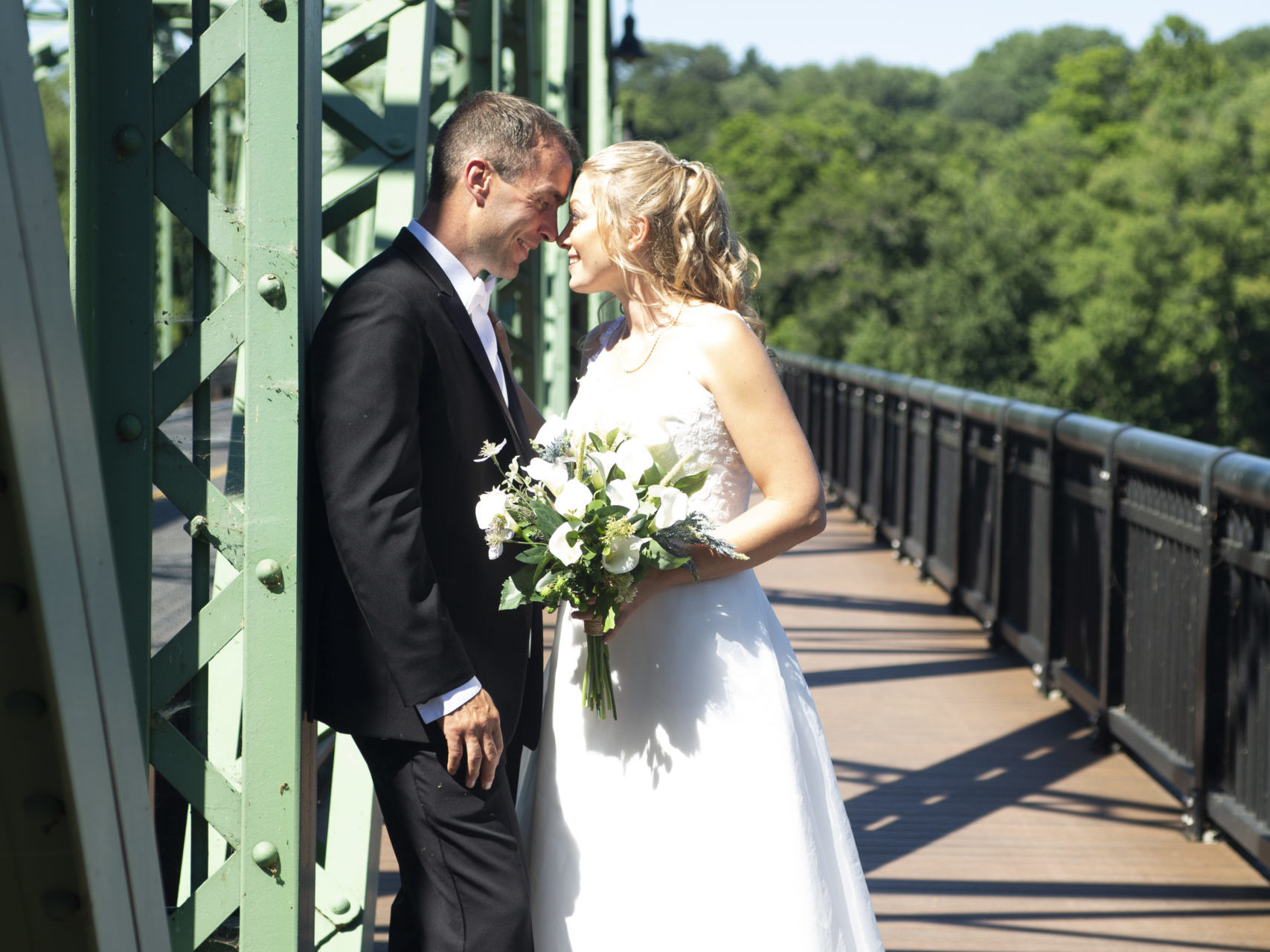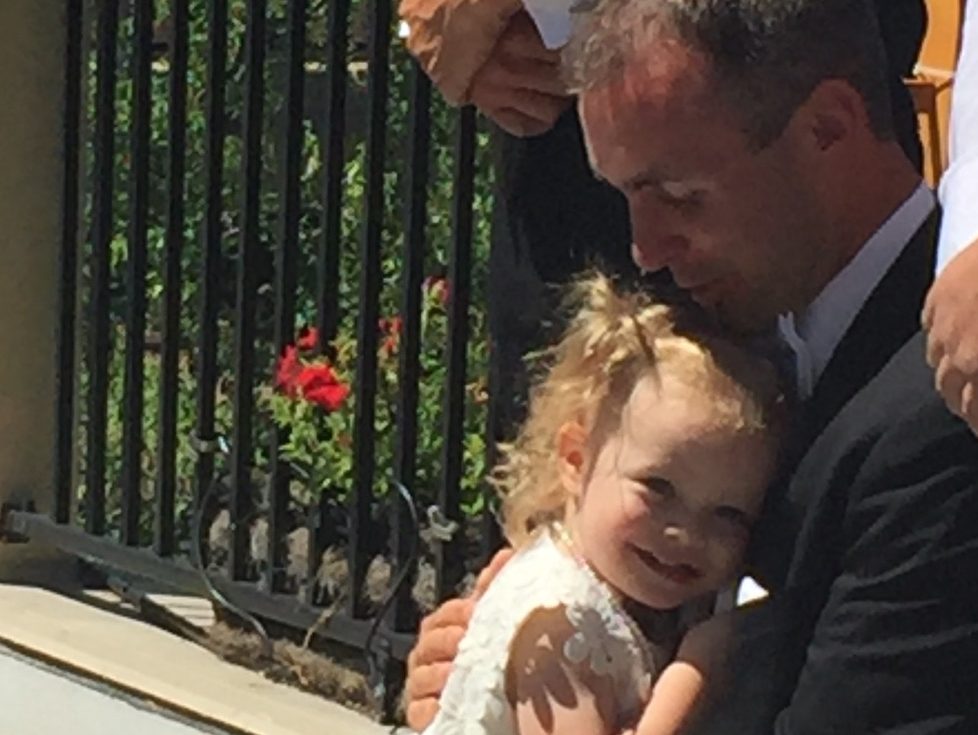 "If you or anyone in your life has been affected by addiction, always remember there is hope. We have many resources in our area waiting to help."
As someone who was an addict for over fifteen years I know the struggle of addiction. I have experienced firsthand the disconnect from right and wrong. Growing up in an abusive home with a single mother, I always felt "less than." Depression and anxiety were always present. My self-worth and abandonment issues always manifested into dysfunctional relationships.
At the age of twenty I was prescribed Percocet for a back injury. Opioids not only helped my back pain, but the pain in my heart. The anxiety and the worry seemed manageable for once. As time went by, I needed more and more to maintain the illusion of manageable chaos.
I went from Percocet, to oxytocin, to fentanyl, to heroin. Along the way I became dependent on these medications beyond feeling good. By this point I could not even get out of bed or have motivation to live without these drugs. My brain's natural chemistry had been hijacked.
I hurt and used everyone around me to get the drugs that my brain was reliant upon.
In 2008, I overdosed twice, and I was in a coma both times after being brought back. Plumsteadville police and Doylestown police had to administer Narcan and CPR on two separate occasions to save a man that really didn't care to be saved at the time. I am so thankful now though. I have my daughter to thank these men and women for.
At this point in 2008 I finally went on Methadone maintenance therapy through a methadone clinic. I attended the groups, counseling, etc. I went every day for years, and I figured I'd be stuck on methadone for the rest of my life. I ended up having low testosterone due to the methadone, so a few years back, I was prescribed testosterone. Testosterone made me become the most self-righteous arrogant man possible. I was still going to a clinic for methadone, yet I felt so full of myself because of this hormone therapy. These drugs only medicated the symptoms of a broken man. I still had self-worth issues, depression, and suicidal thoughts.
In 2015, I met my wife Lauren. We had both been addicts for our entire adult lives. We fell in love with a dysfunctional splendor. It was a disaster from the start. We looked to one another to heal the wound in our souls. Obviously we could not heal one another when we could not even look in the mirror to work on ourselves. These unrealistic expectations caused resentment and hurt. Within nine months Lauren was pregnant. She was sober from the beginning of her pregnancy, and this caused more distance between Lauren and myself. All of my worries of abandonment and self-worth just took over. I would constantly lash out at Lauren in a psychologically abusive way. Always trying to break down the woman I loved; the mother of my child. I kept pushing the line further and further.
Lauren ended up leaving me last year when our daughter was nine months old. I kept showing up at Lauren's mother's home and texting obsessively after she left until Lauren finally filed for a restraining order. I went months without seeing my family. All of the past trauma from a lonely childhood came rushing in; the hurt that I had escaped through drugs. It was finally inescapable. I would be sitting in my home alone. Even over the television I would hear a phantom cry from my daughter who was not there. I was depressed, suicidal and ready to do as many drugs as possible to cope. That pain brought me to my knees in such a way that my soul cried out to a God I didn't know. I have never been religious, but one year ago, I had a spiritual awakening.
I was lost and broken, finally at a point that I was forced to face the hurt I had caused others and the hurt I had received as a child. And I embraced both sides of that pain through the grace of God. My spirit was raised from death to life. The mind that was locked in decades of established neurological pathways was renewed. My heart, that was callus like stone, was turned to a heart that could empathize with the hurt I caused the mother of my daughter. Yes, there is definitely a spiritual healing that has to occur. I've been down every path to overcome my addiction before I found God. All of my past understanding led me further from the truth…
As I come up on a year of sobriety this September due to my connection to a faith-based recovery program, I look back over this year. Lauren and I are now happily married. Lauren is in college. I actually applied myself and I am making enough money as a Carpenter to provide for my family. Our daughter is two years old and so loved. We have a community of people that truly feel like family. We are blessed. We still struggle with stress, pain, loss, sorrow, and grief. The difference now is that we see the good. We have hope. The good days outshine our worst moments. I cannot feed my energy to negative circumstances and wonder why the good moments do not outshine the bad.
I have only been a Christian for a little over a year. My theology could be dismantled by most; my degree is nonexistent having never graduated from high school. Yet, God has equipped me with a story of hope, filled my heart with compassion, and I strive to listen closer and love harder every day. I have started an addiction support group (Facing Addiction Ministries) at my Church in Doylestown.  We have a weekly Thursday night meeting that has ran for 15 weeks now.
This is why I am sharing my story, to let everyone know that addiction is a problem that needs practical steps. There are many practical resources out there, like the group I started. Please do not forget about the spiritual healing during the practical process. If you or anyone in your life has been affected by addiction, always remember there is hope. We have many resources in our area waiting to help.
Share This Story, Choose Your Platform!